Bio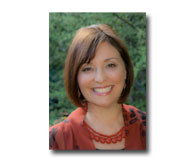 Laura Deutsch is a writer, editor and teacher, whose personal essays, features, travel, and humor pieces have appeared in the Los Angeles Times, San Francisco Chronicle, San Francisco magazine, MORE magazine, Time Out, Eating Well, a travel book published by Simon & Schuster, and other publications. Her writing has been anthologized in many collections, including Travel Stories from Around the Globe, Best Women's Travel Writing, and Leave the Lipstick, Take the Iguana (lead essay in a collection published by Traveler's Tales). Her commentary has aired on public radio.
Laura leads writing workshops from Tassajara to Tuscany, and has taught writing at the University of California at Berkeley, San Francisco State University, Book Passage, Tassjara Zen Mountain Center, Green Gulch Farm Zen Center, southwest France, and Arezzo, Italy. Her coaching clients from around the world have been published in top-tier magazines, newspapers, anthologies and other media.
Laura also has more than 20 years' experience in marketing and public relations, including a year as a senior account executive with Ketchum Public Relations and five years as Director of Marketing and Communications for McCutchen, Doyle, Brown & Enersen (now Bingham McCutchen), one of the world's largest law firms. She has been a media consultant to major corporations and law firms, including Davis Polk & Wardwell, Gibson, Dunn & Crutcher, Baker & McKenzie, Pacific Gas & Electric Co, and AT&T, as well as individual artists and small businesses.
A graduate of Bryn Mawr College and the University of Chicago Law School, Laura's studies included a year in Europe and a year in Mexico as a Fulbright Scholar. She has traveled extensively in Europe and Asia.